Glass reflecting urban energy
Heather Hancock is a Chicago artist exploring urban light and perspective. Heather's work embraces the materials of modern architecture—glass and concrete—to capture the energy of the urban environment.
Her work hangs in private residences, and corporate, healthcare and government collections across the United States.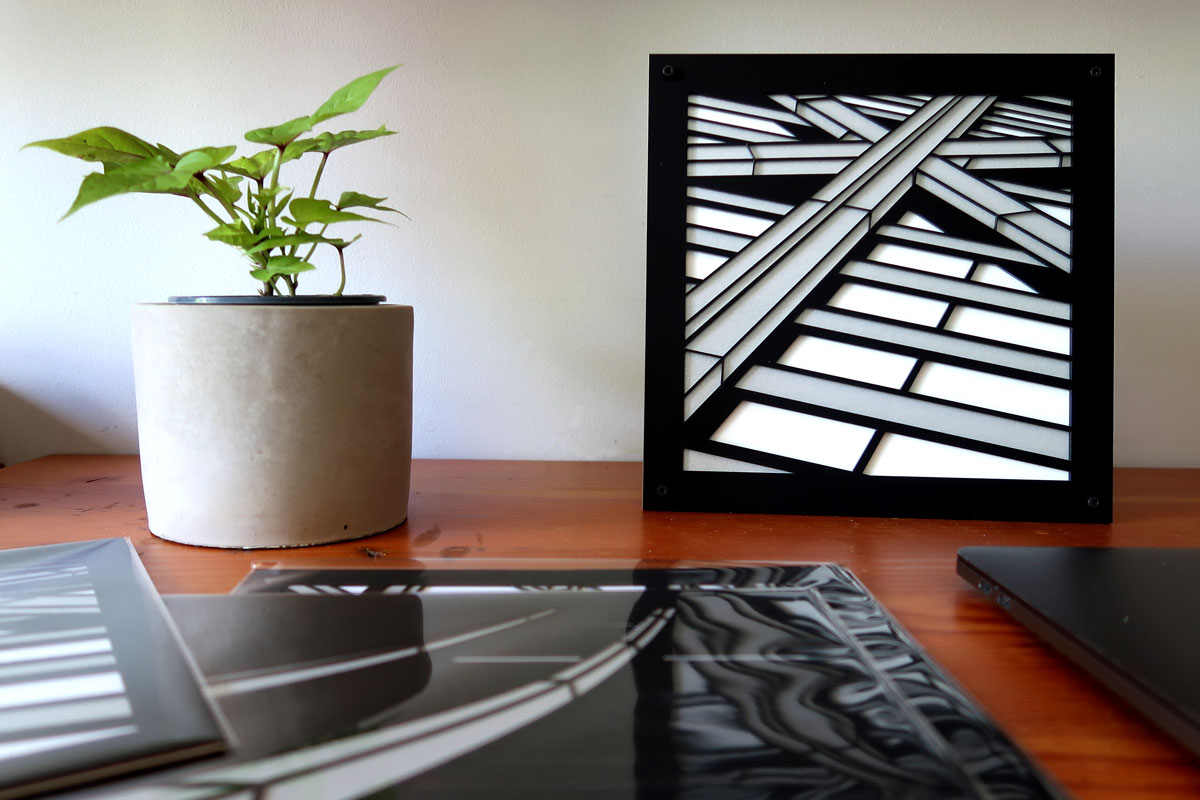 Now Available:
art objects in
laser-cut acrylic & paper
Architectural abstractions capture the play of light and energetic perspective of the modern city.
Reflect gallery: Residential | Commercial | All
Abstracted text and organic forms entice with color and content of the urban streetscape.
Scan gallery: Residential | Commercial | All
Heather frequently collaborates with clients and art professionals on commercial and residential projects. Commissions have ranged in size from 24" x 24" to multi-panel wall-filling compositions.
All artwork and content copyright © 2019 Heather Hancock Studio. All rights reserved.